This is a Sponsored post written by me on behalf of Duck Brand for SocialSpark. All opinions are 100% mine.
I've been doing a bunch or reorganizing in my studio and accompanying (new) guest room. Of course, things get worse before they get better, so I've been taking the opportunity to really make the areas as nice as possible. This of course, brings us to the topic at hand- upgrading your craft space using Duck Brand's Shelf Liner!
First, I just want to take a moment to share a little bit about Duck Brand®  Smooth Top™ Easy Liner® shelf liner. I got two styles to play with- a green damask and a beige.
Easy Liner® is the only shelf liner I've ever seen that is smooth on top, but has that good grippy backing.
It's grippy and spongy and really quite lovely- I counted over a dozen different styles, too, so you should be able to find a pattern that fits into your decor.
(Now, don't be confused- this is NOT that thin, sticky-backed version!) You might regularly use this in your kitchen to cushion your dishes and line your drawers and shelves….but, well, why should the kitchen have all the fun?
Since Smooth Top™ Easy Liner® Shelf liner DOES have that great grippy backing, I thought it might just be handy under my die-cutting machines. They have a tendency to slide somewhat when I'm doing tough jobs.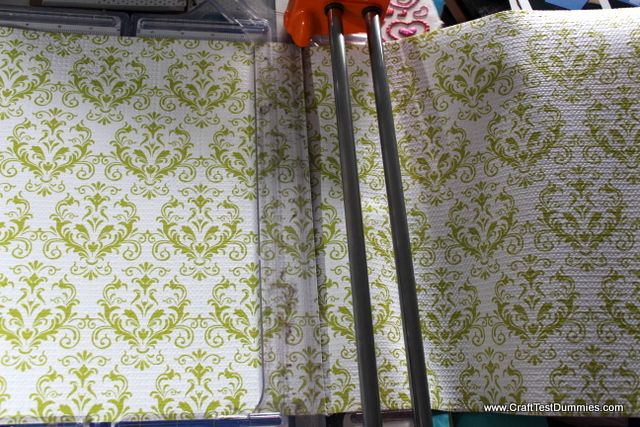 I found that I could cut the Easy Liner® with my bypass trimmer (yay!) and cut a piece to match the width of my worktable.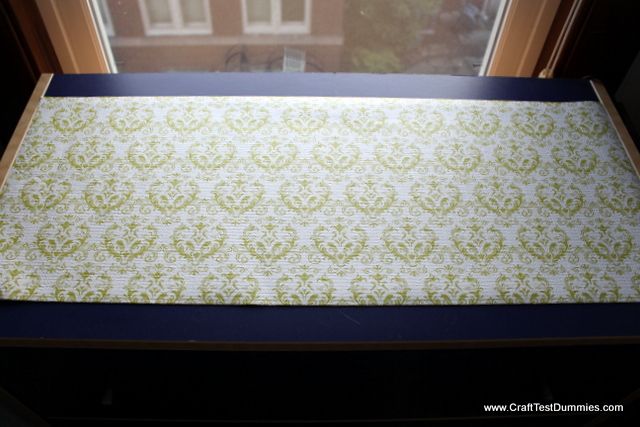 Then I set my machines back on top. NICE AND GRIPPY!
I think it looks nice, too!
Then I had to address some wire baskets I have on a spinning shelving unit.
I love it- it holds SO MUCH- but the wire means that things fall through and sit all wibbly-wobbly. And small items- like pens- fall through. Not so good.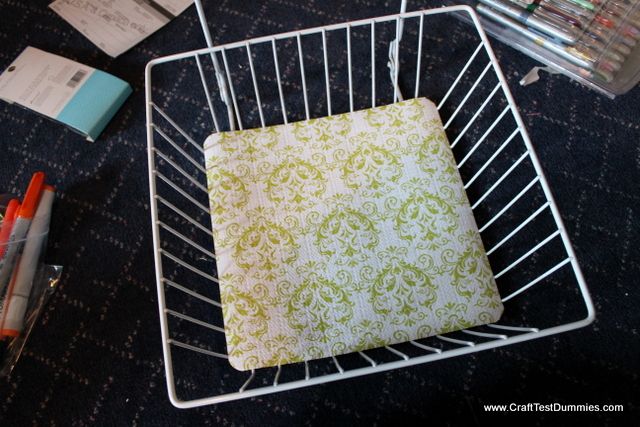 So here's tip #2- line your wire baskets with Smooth Top™ Easy Liner® shelf liner! It looks great, keeps items from shifting or wobbling, and if you have something leaky it will make for easy clean-up, too!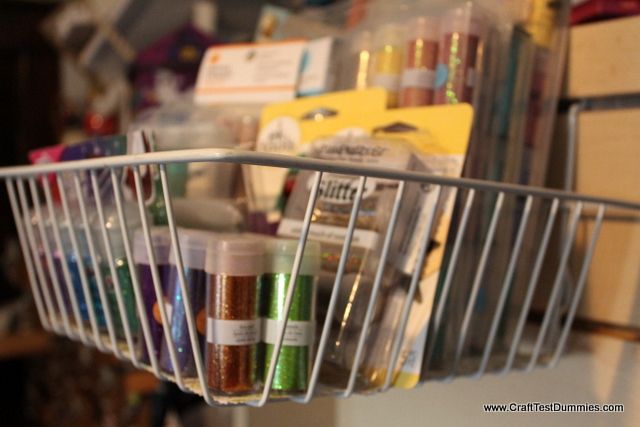 Again, pretty AND functional!
Now…. are you ready for the last idea?
Well…. as I was looking at it, I was wondering if it would acutally cut in my die cutting machine.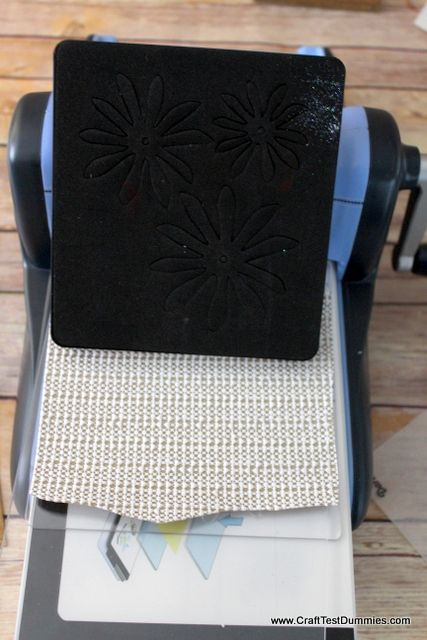 And it does!
Now, these guys are already two-sided… and all you need is a brad to make some cute embellishments!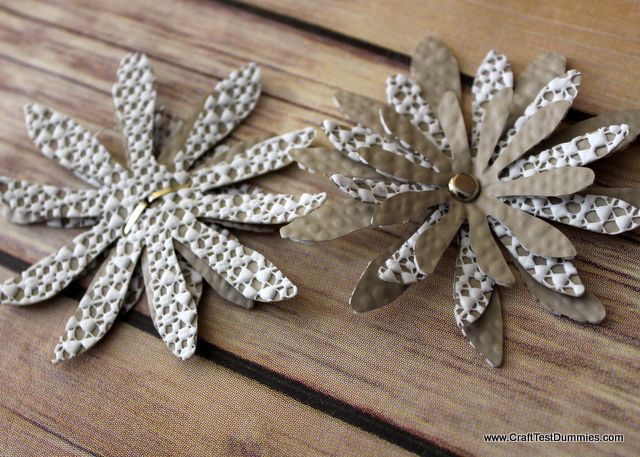 Since they are water-proof, I thought they'd make fun little embellishments for some flip-flops! All you need is a dab of heavy-duty glue.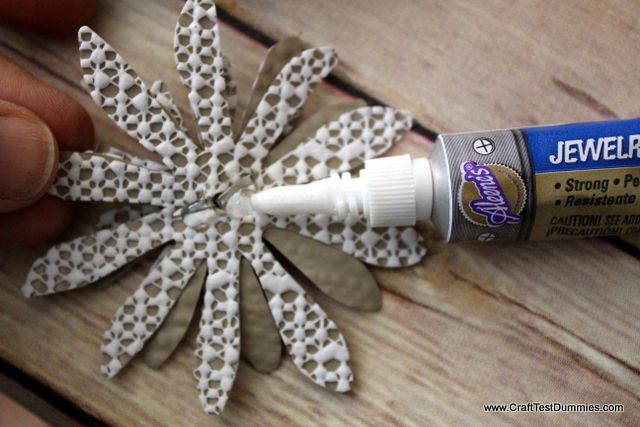 And TA-DA! Easy peasy!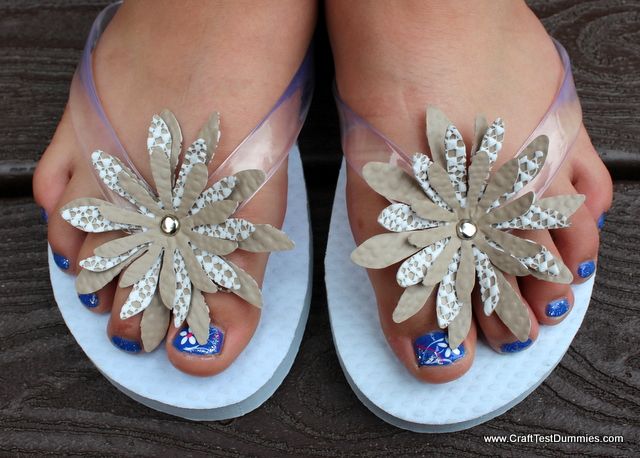 So there you have it- three ideas for using Duck Brand's Shelf Liner in your crafting space. What ideas do YOU have? I'd love to hear from you!
And if you'd like some more fun ideas, check out Duck Brand® on Pinterest and friend them up on Facebook!