This is a Sponsored post written by me on behalf of Astrobrights Papers by Neenah Paper for SocialSpark. All opinions are 100% mine.
For a few years now, I've been adament that my kids make summer scrapbooks. Not only will it help them remember our warm-weather adventures, but it also keeps their minds sharp with spelling, grammer, and art! Since my younger girl is quite the junior crafter, she goes through quite a few!
Here's a fun project using AstroBrights papers. We LOVE AstroBrights because they are so vibrant and vivid- just like summer itself! And it comes in 23 colors to make our craft projects stand out. Did you know that it's 23% thicker than "normal" text-weight paper? That's why it's considered "premium." And it works great with home printers and electric die-cutting machines, too. (But more on that later.)
With just a few folds and a glue stick, you can create a fun memory book your summer memories! Don't you think your teacher would give you extra points for bringing THIS in?
You'll need:
AstroBrights paper in 5 different colors for the pages of the book, each cut 5″ X 8.5″
One additional color for the covers, 2 pieces cut 5″ X 8.5″ each
An old cereal box for the covers, each cut 5″ X 8.5″
Glue Stick
Craft Blade and mat or Scissors, hole punch
Prong fastener from the office supply section
Edge paper punch or decorative edge scissors, optional
First, your pages. Don't you love the way the colors pop?
Next, trim the edges with decorative paper punches or scissors. If you cut each piece 1/4 inch shorter than the last (starting with the back of your book pages and working toward the front) you'll have colors peeking out like this: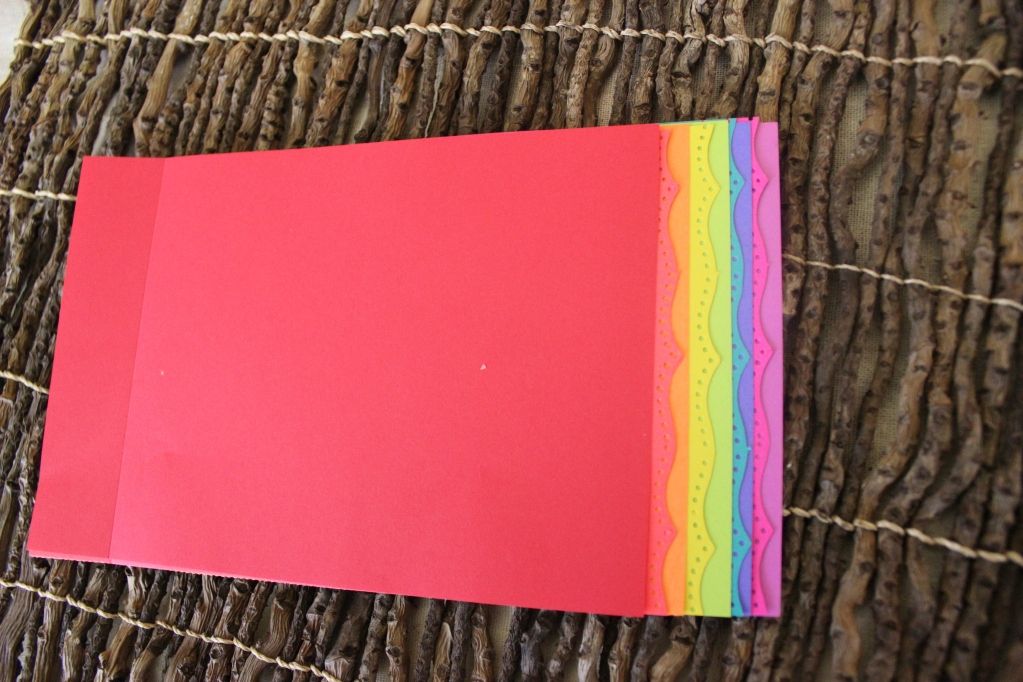 Then, you'll want to add a scoring lines 1 inch from the left hand side. It'll make you pages and cover open and close easier. Do this for all of the paper, and 1 cover.
Next, glue your cover paper to your cereal-box cardboard. (Kids love this- it's recycling!)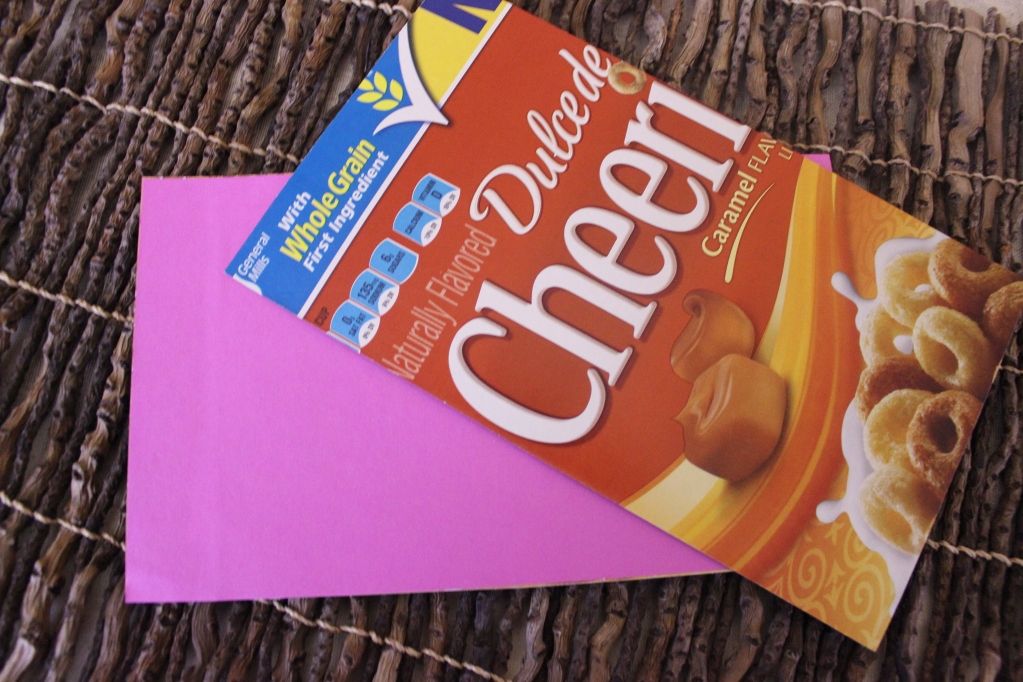 Next, make a template for punching your holes. Line up the fastener portion of the prong fastener and mark where the holes are suing scrap paper. Then punch out the holes using your template in the top cover and all of your pages.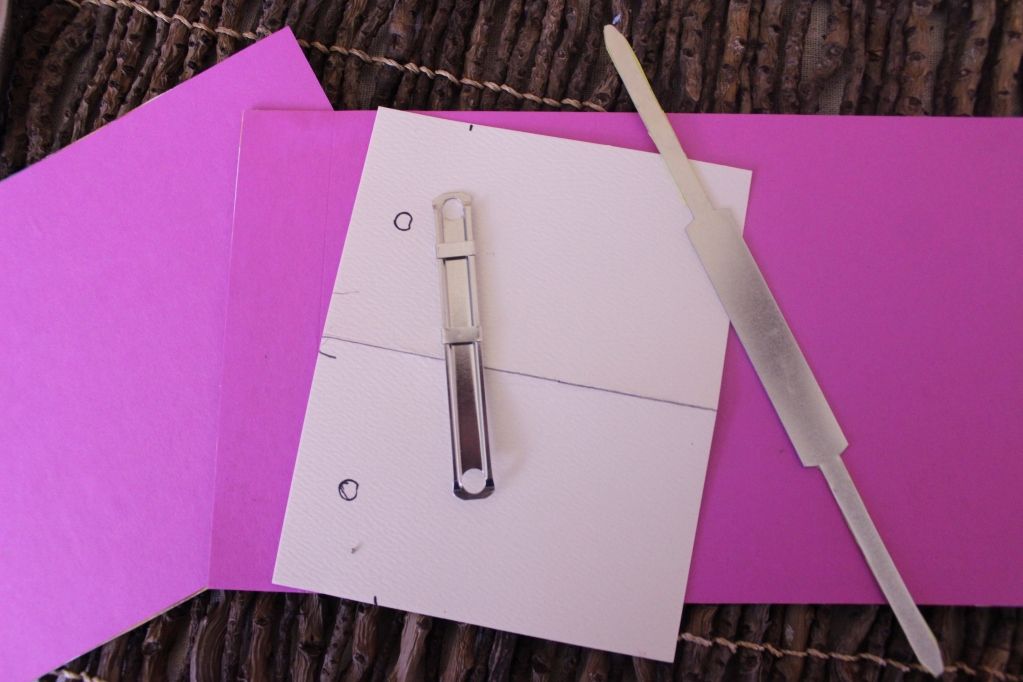 Now attach the prong portion to the back cover.
Lastly, thread all of your pages, back to front, and then top it off with your cover. Use the fastener portion over the prongs and close them.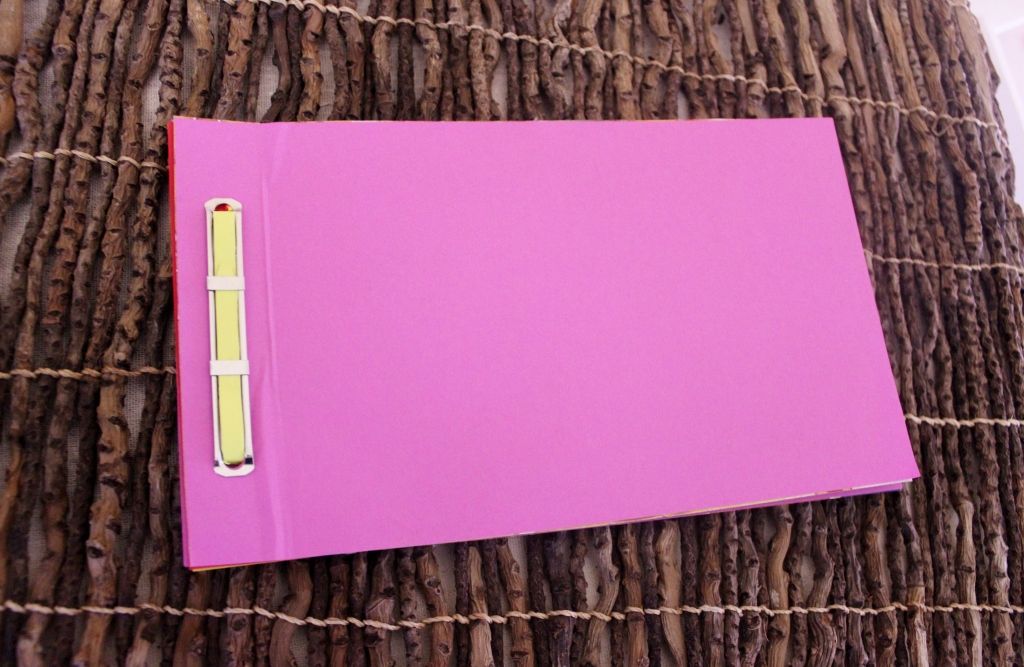 Ta-Da! Now you have a blank book for your kiddos to use and it was fun for them to make. The older ones can even help by measuring the paper and figuring out how to cut the paper so you get two pages per sheet! Problem-solving through crafting for the win!
Of course, being a crafty family, my little one wanted to use our die-cutting machine to decorate the cover- with more AstroBrights paper, of course!
Isn't it cheery? (PS- I got this idea from Sandi Genovese's "ShowGram." Click to see her tutorial.)
AstroBrights papers want you to participate in the family-friendly "Make Something Astrobright" design challenges and unleash your creativity for a chance to win AstroBrights Paper and other prizes! Share your projects with pictures and video! And if you share anything via Pinterest or Twitter please use the hashtag #goastrobrights
BUT WAIT THERE'S MORE! There's a sweepstakes giveaway, too! 
You can easily help out a school of your choice by entering our Make A Brighter Year Sweepstakes – click here to enter.  The winning school will with $30,000 and you can win a $500 gift card! 
Win-Win, right? Go enter and get crafting!