This is a Sponsored post written by me on behalf of iBulb for SocialSpark. All opinions are 100% mine.
It's been a tough week. I returned from vacation all set to get busy on some fun Earth Day crafts …. and then ended up getting rather sick. But what can make you feel as good as fresh-cut flowers? So today's post makes me feel really good- recycling and my favorites, Stargazer lilies!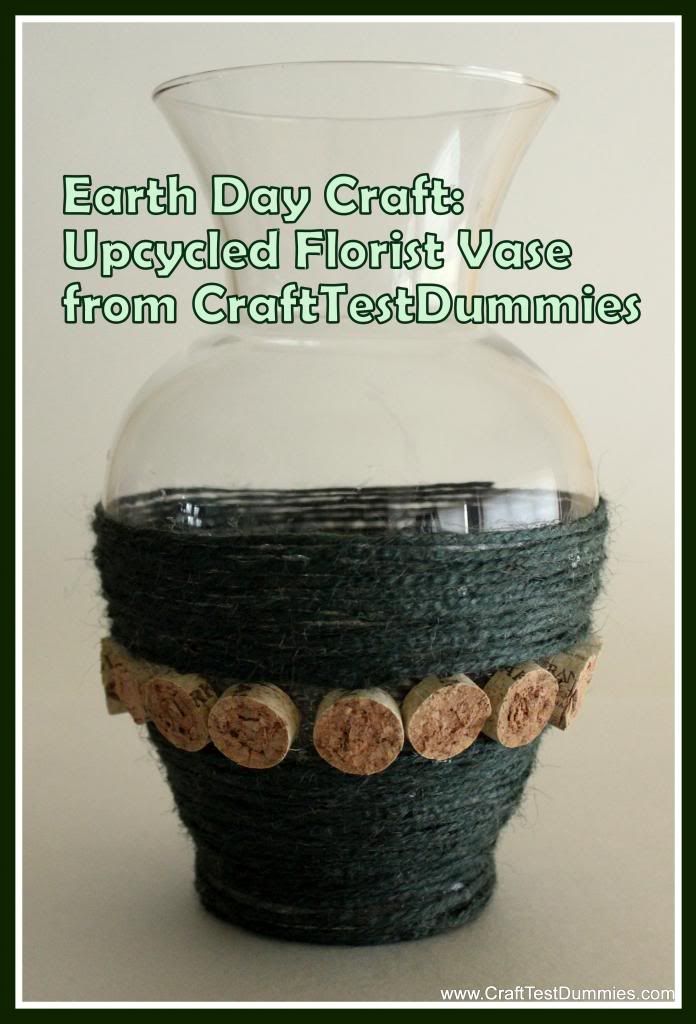 To make this craft, you'll need:
An old vase, washed thoroughly
3-4 wine corks
1 roll jute twine
solvent-based glue like E-6000 or Gem-Tac
You can knock this project out in only a few hours! First, wash your vase and dry it to make sure there is no residue. It helps the glue adhere better.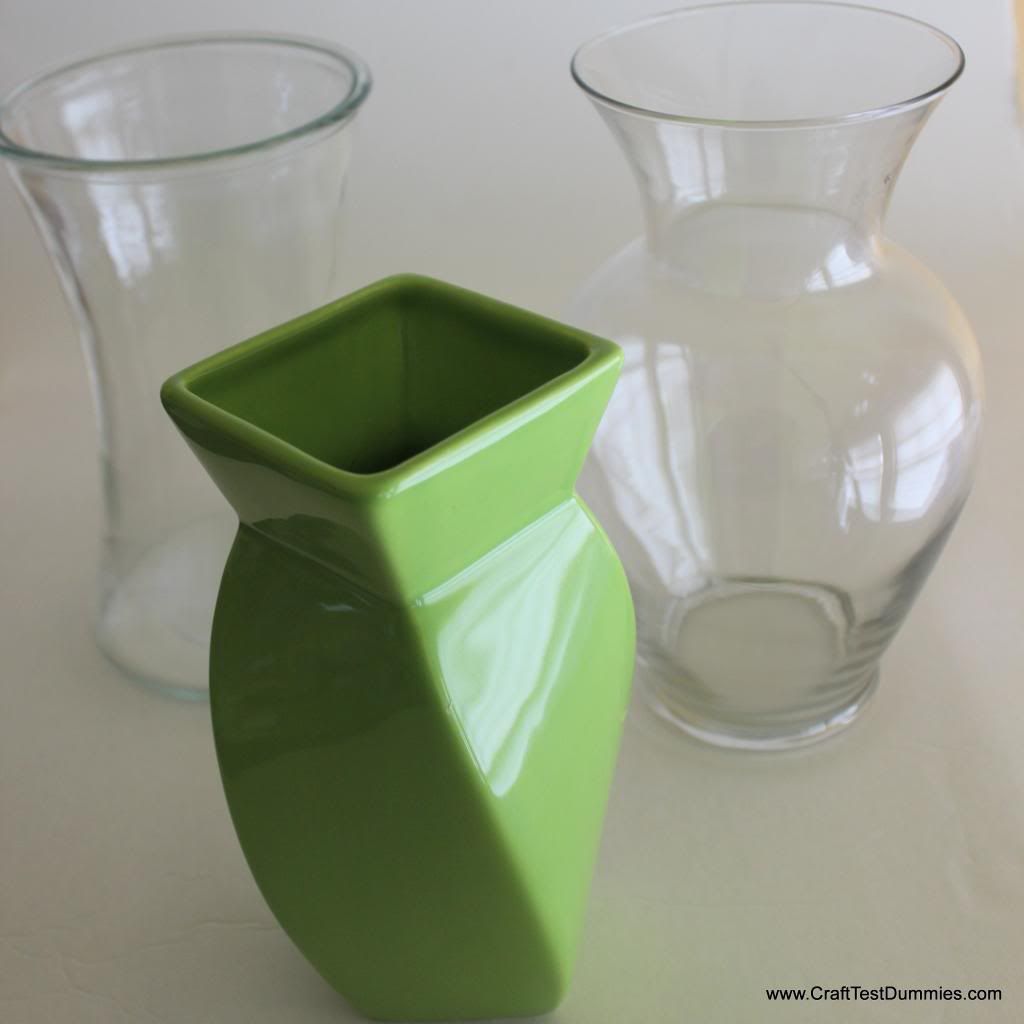 I chose a really basic style- one that you'll see at yard sales and thrift stores, too.
Then take your wine corks and carefully slice them with a serrated knife into slices about 1/2 inch wide.
Set those aside.
Now turn your vase upside-down ( I put mine on a lazy susan) and, starting from the base, begin winding you jute around and around, adding glue as you go. Please remember to put on a fan and/or crack a window when using solvent-based glue!Keep winding until you've covered the bottom third of the vase.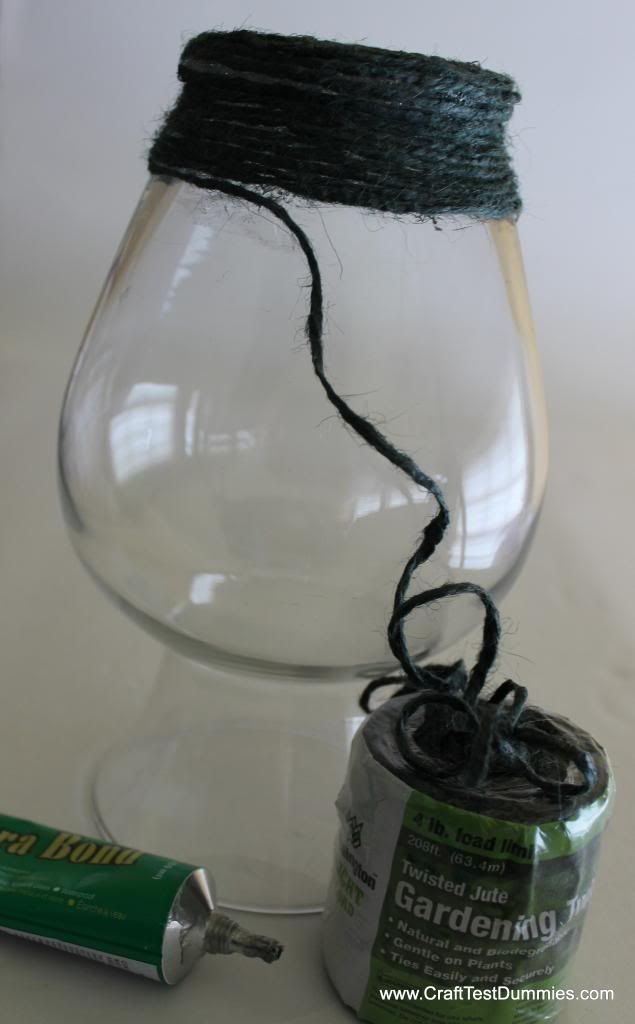 Next, add your cork coins. I had to glue on one section and let it set up for a 10 minutes or so, then do the next section until I'd workd my way around. (The sides were pretty curved on mine.) Then let this rest another 15 minutes to really set up before setting the vase upright. Then finish by adding another 3-4 inches of wound jute.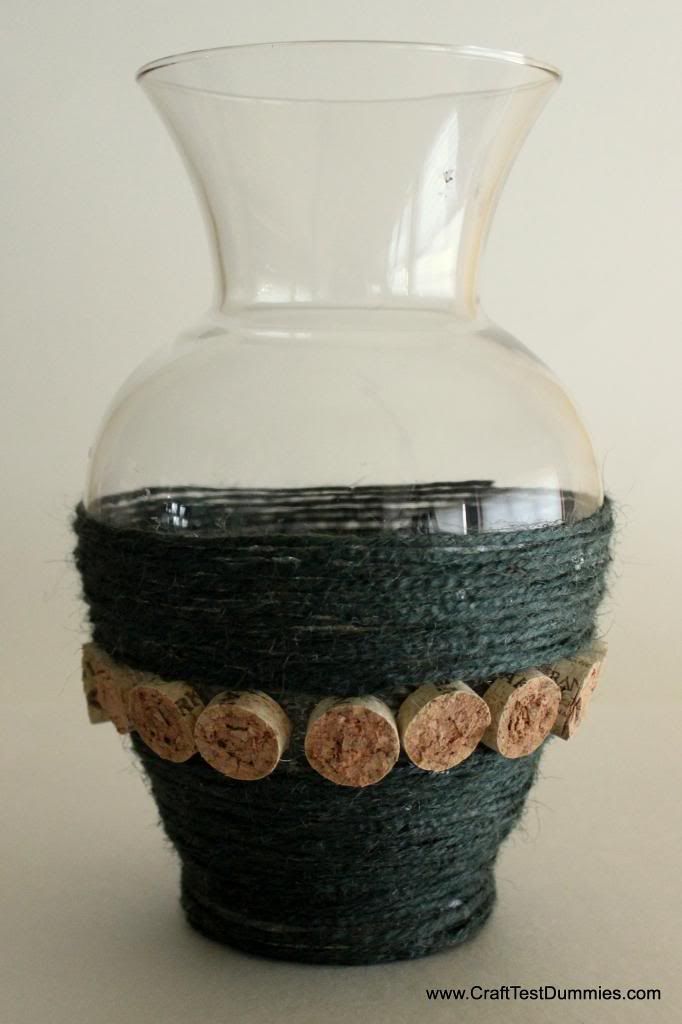 Since I had all of these materials on hand, this is basically a "free" craft! And I've seen vases like this at some popular import stores. But I think mine is more clever for using the wine-cork coins, don't you?
So. Back to my story. I had actually finished this project when I took sick and neede to go into the hospital for IV antibiotics. When I got home, while I felt better I was still feeling tired & more than a little pathetic.
TIME FOR FLOWERS!
Since I was in for such a short time (thank goodness) I didn't get flowers in the hospital. So it was a perfect time to treat myself to some lovely lilies. I am especially fond of Stargazer lilies, both for their lovely pink hue and their perfume-like fragrance.
I headed to our local florist- only 2 blocks away – and picked up some Stargazers. Isn't it nice when you can support local businesses in your neighborhood? But you can also buy cut lilies at your grocery store and garden center, too.
I popped my lovlies into my recycled vase and -POOF! Instant mood-lifter!
Now I can enjoy my flowers AND my upcycled vase. And celebrate an early Earth Day, too.