This is a Sponsored post written by me on behalf of Duck Brand for SocialSpark. All opinions are 100% mine.
Last week I shared that I'd had the luck and pleasure to head to the Duck Tape Headquarters to see the Duck Brand® Tape being cut and rolled, and to see more kinds of Duck Tape than I ever dreamed existed. While I was there, I kind of fell in love with the new Duck Brand Craft Tapes– and in this case, the glitter kind!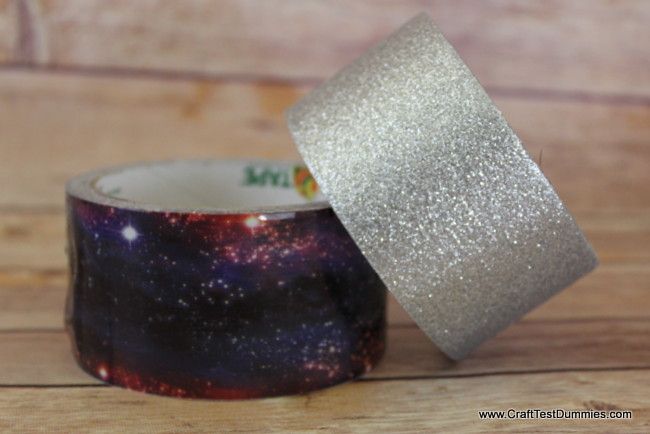 So as I was looking at some lovely tapes sent to me by Duck Brand® Tape, I thought- these two would go together beautifully to create a greeting card.
I came up with this:
Let me show you how easy it is!
I downloaded the die-cut sentiment from the Silhouette store for under a dollar. I sized the card so that I could get 4 of them, each about 3 X 4 inches.
While those were cutting, I created my card base and mats.
The base card is a standard 5.5" by 4.25" inches. I also cut a dark-blue mat from cardstock that was 4 1/8" by 5 3/8" inches. And then I cut a piece of scrap paper 4" x 5.25" for my cosmos Duck Tape!
If you have a non-stick craft mat, it REALLY comes in handy. It will take 2 pieces of Duck Tape to cover the scrap paper.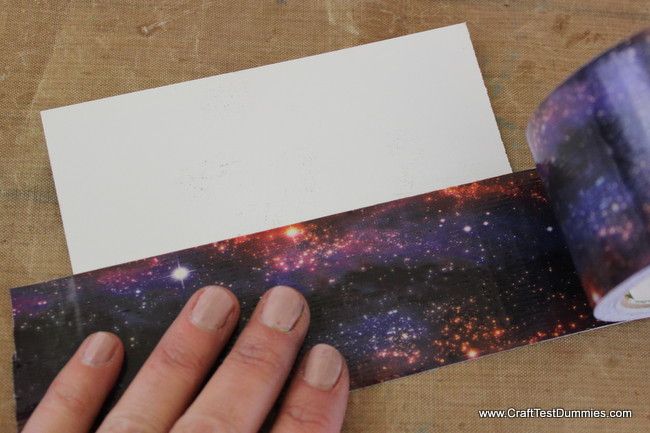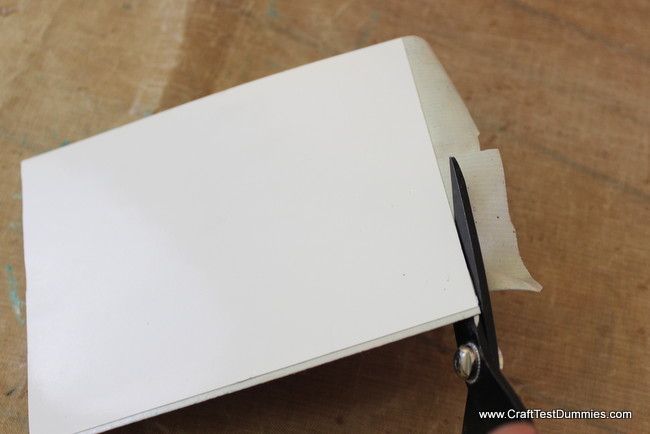 You can trim away the excess with non-stick scissors.
If you like, you can then use a corner rounder to round the edges and glue them all together with your favorite adhesive. (I really love the Xyron for this!)
You'll also need a scrap paper to go behind your die cut sentiment. Cover it with Glitter Duck Brand Craft Tapes.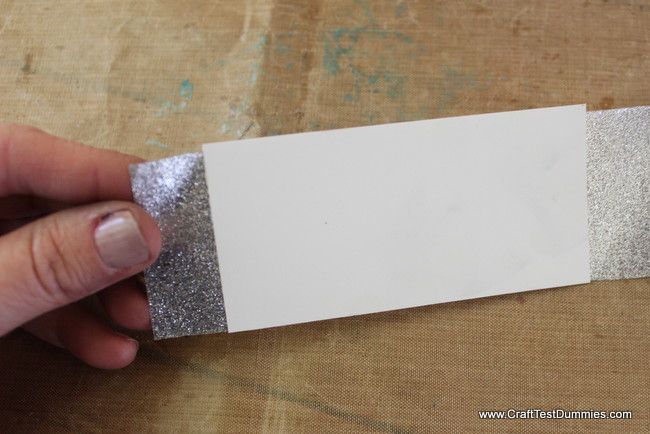 Know what's cool? The glitter is embedded right in it and WILL NOT FLAKE OFF. And there is no backing paper to mess with- Glitter Tape peels right off the spool like the regular stuff. Did you know that it comes in pink, aqua, silver, and red? Pretty darn cool!
And you can also punch it with a craft punch once you've put it on some thin text-weight paper.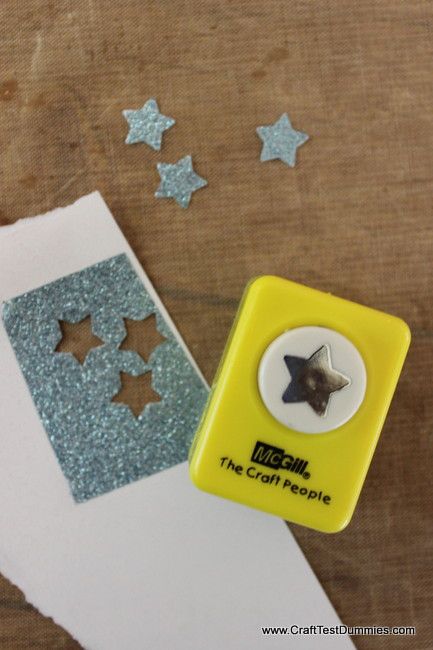 The last thing to do is put some foam adhesive on the sentiment and layer it up. Use wet glue to place the star punches on top. (You could use brads, stickers, or other star shapes if you don't have a punch.)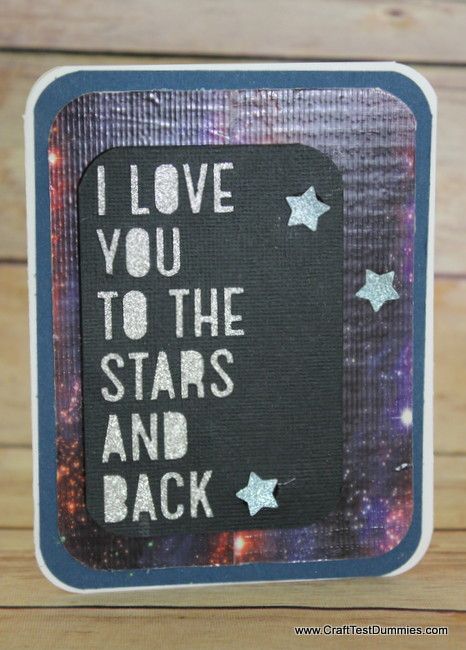 That's all there is to it. And I love that it is a masculine card- complete with Duck Brand Craft Tapes! How perfect is this?
I'm really excited to play more with the Glitter tape. Stay tuned for a more complete review!