This is a Sponsored post written by me on behalf of Whitney Farms for SocialSpark. All opinions are 100% mine.
My little girl loves to dig in the dirt. I want her to enjoy trying new foods- so I thought that garden project for the two of us would be a great way to do both! And since I'm….well….ME, it needed to be both eco-friendly and organic. Let me show you what we did. Want to see the "before?"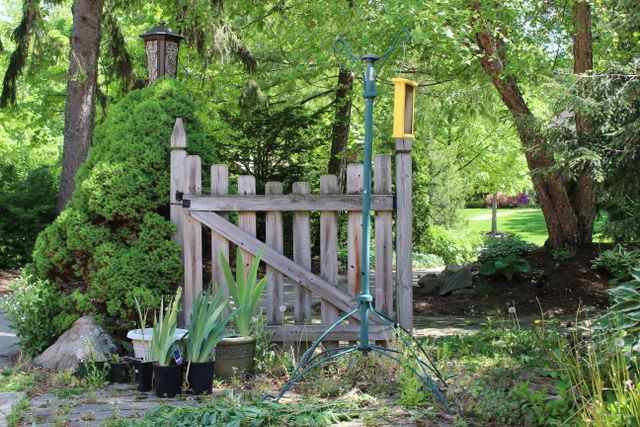 It's a great sunny spot in the early afternoon, but it's a bit of a mess. And since the area is paved, I need to do container gardening.
First, I headed to the Dollar Store to pick out some extra pots to go with an old planter box I already had. Sure, I wanted some new, brushed metal ones….but I'm on a budget. I spent $3 on pots and $3.50 on spray paint.
Next, I drilled holes in the pots just below the lip so that I could screw them into the garden gate, effectively extending my gardening space. Then we were ready to plant!
As I mentioned, my little girl likes to help. That's why using organic soil, organic plant food, and organic plants are so important! I don't want any pesticides contaminating our hands or food. The nice folks at Whitney Farms(R) sent us some plant food to use. Here we are starting to plant our herbs: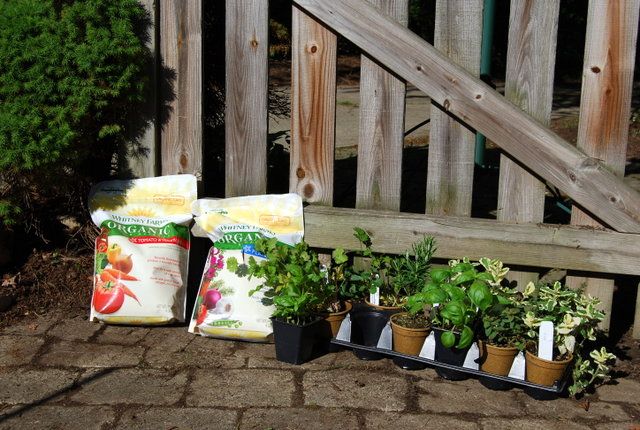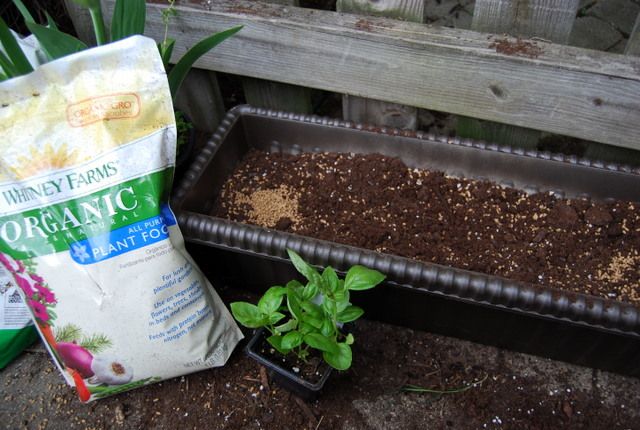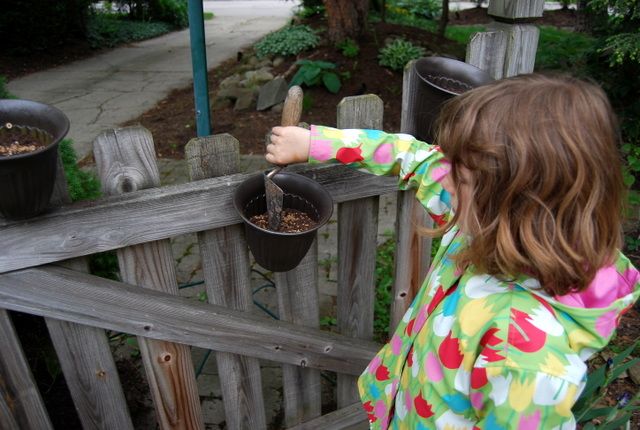 Since we are using containers, using plant food is essential. I'm so glad that the plant food by Whitney Farms(R) is organic and safe for my munchkin.
At the end of the day, we had transformed this corner into an organic, eco-friendly "nibbling garden" with mint, chives, basil, thyme, lettuce, cilantro and rosemary. She knows it's OK to nibble on any of these plants anytime- except the iris, of course!
Here it is, all done- with my little garden gnome!
So- bottom line: upcycle your old pots and give them a unifying coat of paint to save money- but splurge on organic plants, soil, and food. It's worth it!
If you'd like to try Whitney Farms(R), click the orange tab below that says "Visit Sponsor's Site" to receive a coupon- and save some green!