This is a Sponsored post written by me on behalf of Duck Brand provided by ShurTech Brands, LLC for SocialSpark. All opinions are 100% mine.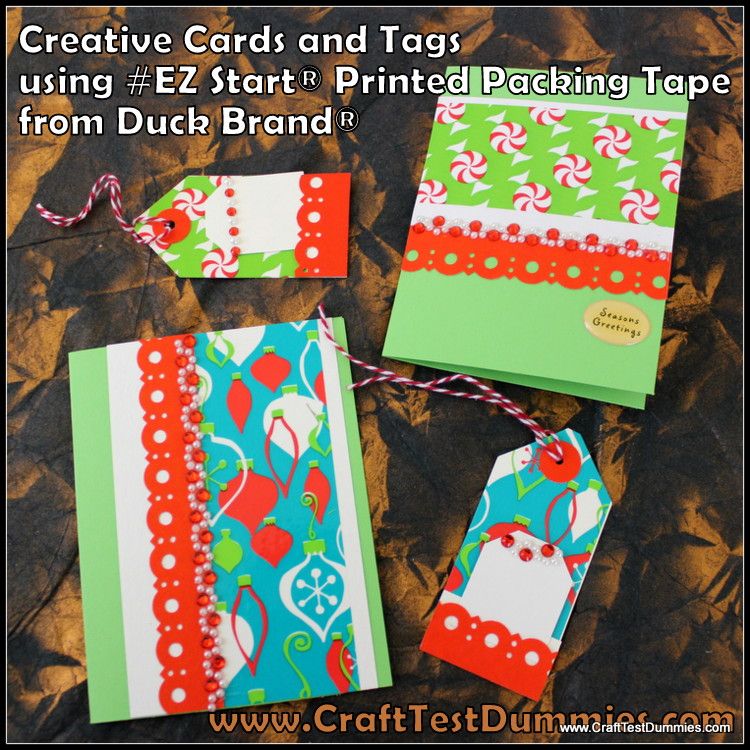 You all know that almost weekly I run giveways- that means a LOT of shipping! I use EZ Start Printed Packaging Tape from Duck Brand® to mail out my goodies. But did you know that they make PRINTED packing tape too?
I've been using it for a while now. It's just fun to get "happy mail" that looks…well…..HAPPY!
There are two special holiday designs this season- Peppermint and Ornaments. The nice folks at Duck Brand® asked me to come up with something fun and special to show off their tape. Since I need cute cards and tags to match those fun packages, I decided to create some  festive cards.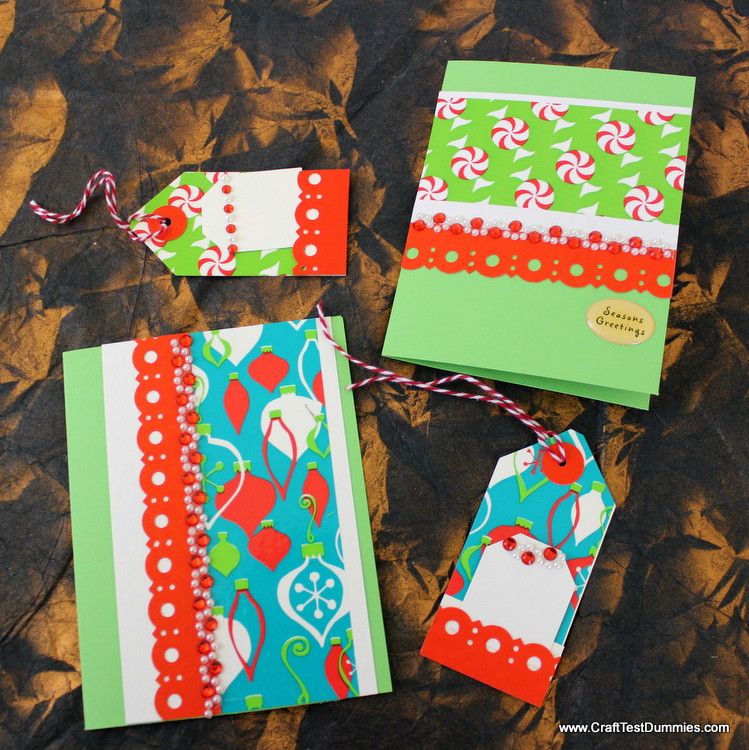 It's OH so easy! You'll just need a card base (you pick the size you like), some scrap paper to coordinate with your EZ Start® Printed Packaging Tape, and some fancy scissors or border punch and maybe some rhinestone stickers! Oh, and some adhesive and string, too.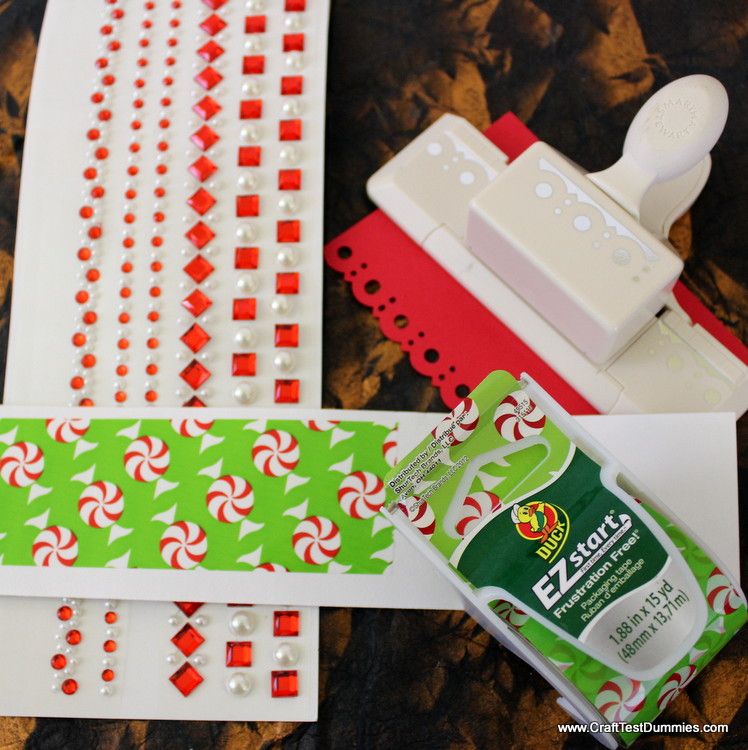 Assembling the cards is easy! Just place your EZ Star®t Printed Packaging Tape on the white scrap paper, and trim to fit your card using scissors. Then add a strip of punched paper along the side. Mount both to the top of the card base and layer some rhinestone stickers on top! DONE!
Now I can slip one of these cards or tags into the shipping boxes for a fun, festive and coordinated look!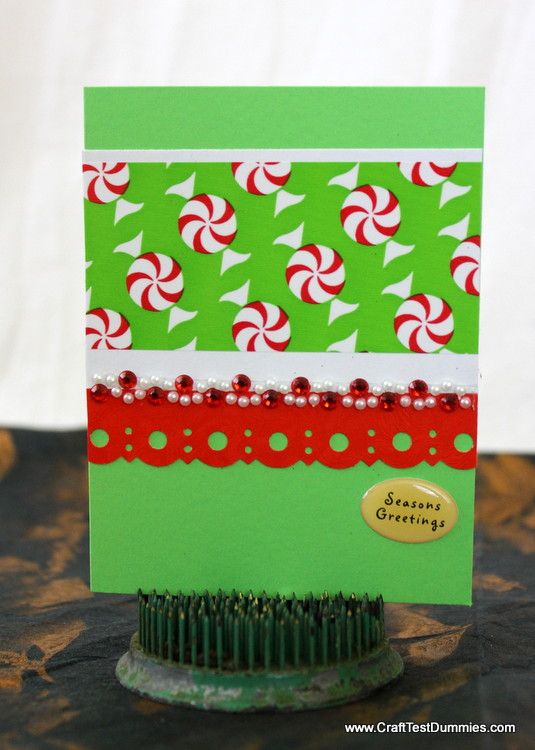 How would you use printed packing tape? I'd love to hear your comments!
For more creative inspiration, follow @TheDuckBrand on twitter and keep your eyes out for the #EZStart hashtag on Pinterest, too! Follow along to see what other creative bloggers make. : )